shop only the finest hair care products in the industry right here!
TEA TREE SHAPING CREAM™ Strong Flexible Texture
PM-TTS-SHCREAM-04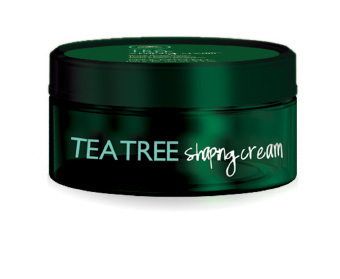 SIZE:
3 oz.

WHAT IT DOES
Whips hair into shape with great texture and definition while providing strong, flexible styling power and long-lasting hold.
HOW IT WORKS
Mesh-like fibers define and separate. Botanical ingredients invigorate and leave hair smelling great.
ADDED BONUS
Dries down to a clean, matte finish.

DIRECTIONS
Apply a small amount to fingertips and work into damp or dry hair. Style as desired.